I wanna win...I wanna win...I wanna win (said while clicking my heels together and squeezing my eyes shut tight).
Wendy over at The Shabby Nest is hosting a giveaway for a Silhouette. I want one of these so bad I can taste it! You too? Well then, head over to The Shabby Nest and get on board. You can try anyway...but I'm going to win it...sorry ; )
Update: Stephanie Lynn at Under the Table and Dreaming is also having a Silhouette giveaway. Wow...two places to win! Check both these lovely ladies blogs out. You won't be disappointed!
Nuther update: Wow! Is everyone giving away a silhouette? More chances to win! Kathleen from
Grosgrain
is also giving away one. With all these opportunities, surely I'll win one! I wanna win...I wanna win...I wanna win.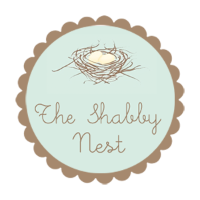 SILHOUETTE MACHINE GUEST GIVEAWAY AT GROSGRAIN!!!!